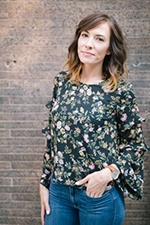 Jenn Duxbury
Show Manager
Phone: 403.253.1177 x207
Email: JennD@mpeshows.com
Twitter: @jennleetait
Started with MPE: August 2009

Bio: Winnipeg show manager Jenn Tait has found herself between Winnipeg and Calgary her whole life. Although originally from Winnipeg, Jenn now lives in Calgary where she manages the Winnipeg Home Shows. After majoring in Marketing at Winnipeg's Red River College, Jenn moved to Calgary to complete the Event Management program at Mount Royal University. After finishing the Event Management program, Jenn began her career with MPE, starting as an Admin and propelling her way to Sales and Operations Coordinator, Operations Manager and now, Winnipeg Show Manager. Jenn's combination of detail-orientated precision, organization and sense of humour have made her a valuable member of the MPE team. When she's not running the Winnipeg show, Jenn can be found scouring the city for a great deal on home decor or chasing after her dog Nessie, who is as needy as a small child.
Get a Booth Quote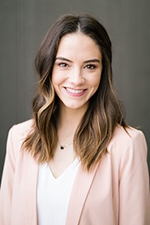 SHANNON NOVAK
OPERATIONS | SHOW ADMINISTRATOR
Phone: 403.253.1177 X 236
Email: ShannonNo@mpeshows.com
Started with MPE: July 2018
Instagram: @shan_sore

Bio: Shannon joins us from Minnesota with a marketing degree from St. Cloud State University where she played NCAA soccer. She moved to Calgary over two years ago and absolutely loves it! She came to #TeamPeg after working in Marketing for Marble Slab Creamery and a tiny house company, where she was a feature participant in the Tiny Home Village at the Calgary and Edmonton Home + Garden Shows. Her experience of being on both sides of the shows combined with her organization, positive attitude, and time management skills make her a great addition to MPE.

Design Tip: If you're a major fan of neutrals, like me, add some texture to give the space more dimension and life! This can be through pillows, rugs, and even wallpaper!
Get a Booth Quote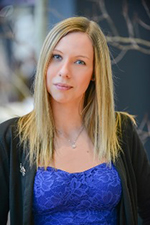 Kayla Donaldson
Exhibit Sales Consultant, Companies F - Z
Phone: 604.639.2288 x226
Email: KaylaD@mpeshows.com
Started with MPE: September 2015
Twitter: @Kaiiilaa
Bio: Originally from Thunder Bay, ON, Kayla joined the MPE ranks in 2015 with a Business Administration Marketing Degree from Confederation College. New to BC she loves having both the snowboarding mountains and sun soaking beaches within reach.This young lady is a power house in sales and a total team player. We couldn't be luckier to have her on our team and working as hard as she does for us and for our Exhibitors.

Design Tip: Pops of colour are important in your home to keep things interesting. It doesn't have to be drastic, a green blanket on the couch or a teal vase on your table can make such a difference.
Get a Booth Quote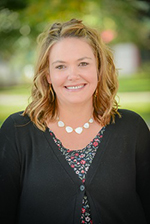 CRYSTAL ZEEMEL
EXHIBIT SALES CONSULTANT,
Companies A - E, #
Phone: 403.253.1177 x 211
Email: CrystalZ@mpeshows.com
Started with MPE: March 2019

Bio: Crystal sells booth space and sponsorship for the Winnipeg Renovation Show and Winnipeg Home + Garden Show. Prior to joining Marketplace events Crystal worked in the Hospitality Industry for 15 years. Here she used her customer service, sales and management background as a Front Desk Manager, Sales Manager and a General Manager at local hotels. She has worked casually for Marketplace Events as a Volunteer Coordinator for the Calgary Home Shows and fell in love with events and became very passionate about home shows and how they can help businesses. Crystal has an extensive background in Customer Service and is a welcome addition to the Winnipeg team!
Get a Booth Quote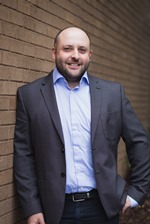 MARTIN EGLI
REGIONAL SALES DIRECTOR
Phone: 403.253.1177 x233
Email: MartinE@mpeshows.com
Get a Booth Quote


MacLeod Place II
306 - 5940 MacLeod Trail SW
Calgary, AB T2H 2G4
Ph: 403.253.1177
Fax: 403.253.7878
Toll Free: 866.941.0673