We are still confirming our celebrities and presenters for the show - take a look who we had in 2019 and check back closer to the show for more updates!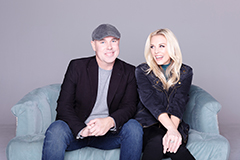 What began as two separate musical careers has become a lifelong partnership for Kortney and Dave Wilson. After trading in their microphones for tool belts, the Canadian-born Nashville couple began flipping houses while raising their children, and in the process, have become two of television's favorite home renovation experts.
In 2009, CMT Canada debuted a reality show called "Meet the Wilsons". For two seasons, cameras followed the couple and their family on their house-flipping adventures. Soon after, Kortney and Dave began interacting with their fans as hosts of their own daytime talk show on CMT's, "Kortney & Dave: By Request". Since then, Kortney, an award-winning Realtor and design visionary, and Dave, a tireless flipper with a nose for profit, have become the stars of the hit HGTV series: Masters Of Flip. Now in it's fourth season, the series follows the witty husband and wife team through the mess and stress of renovation, the magic of transformation and the anticipation of enormous profits, as they breathe new life into old, run-down Nashville homes.
The hometown of country music has been experiencing a dramatic resurgence in both new home starts & renovations and house flipping masters Kortney and Dave Wilson are leading the charge; renowned as much for their acute knowledge of the local real estate market as for their artistic design in transforming run-down disasters into stunning one-of-a-kind family homes.
www.hgtv.com/mastersofflip
Instagram: MastersofFlip | Twitter: @mastersofflip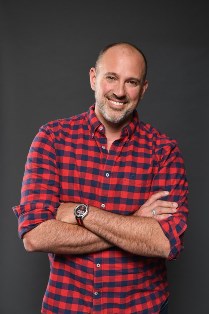 Carson Arthur
Landscape Designer and Host of HGTV's Critical Listing, Green Force, Room to Grow, and Home To Win (2016)
Carson Arthur is a landscape designer and television personality with several shows that can be seen all around the world. Throughout his 15-year television career, Carson teaches homeowners how to raise the value of their homes through outdoor renovations while maintaining a focus on environmentally friendly choices. He is part of the Cityline team; writes a column for the Halifax Chronicle Herald and the Sun media group including the Toronto Sun about outdoor design and appears regularly in a variety of magazines with guest articles. He is the North America outdoor design editor for Outdoor Lifestyle magazine; has a syndicated radio show called 'Take it Outside'; is the spokesperson for Better Homes and Gardens Real Estate; and the author of the sold out book Garden Designs for Outdoor Living with a new book scheduled to hit the shelves spring 2019.

His credits include; the host of HGTV's Green Force and Critical Listing; the Gemini nominated Room to Grow on Global, ION and the Discovery network; Better Homes and Garden's Home, First Home on the Hallmark Channel in the U.S.; and as the gardening expert on HGTV's blockbusters; Home to Win, Home to Win 2, and Home to Win 3.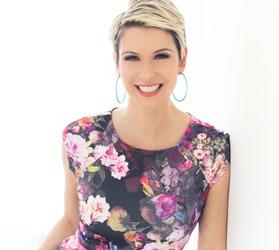 Amanda (Forrest) Aerin
As a Creative Director/TV personality/mom of five, Amanda knows how to keep calm under pressure. Her recent rebrand to Amanda Aerin (formerly Forrest) reflects years of personal growth and business building from design firm to full scale lifestyle brand. After participating in a TV design contest in 2012, Amanda was awarded design expert on CTV's The Marilyn Denis Show. From there, her creative experiences have grown to include product development, marketing collaborations and luxury design. Amanda speaks publicly on design trends throughout North America and most recently begun speaking candidly to entrepreneurs on the importance of self respect in business, creating a brand that serves others and celebrating creative diversity.
instagram: @amandaaerinstyle
twitter: @MsAmandaAerin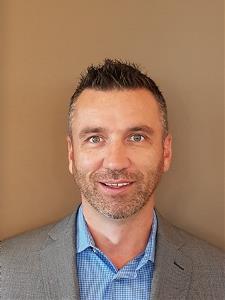 Neil Harding has worked for Sleep Country Canada for the past 18 years. Neil is in charge of home shows, warehouse sales, and product knowledge training nationally. As a highly trained and experienced sleep expert, Neil has helped thousands of Canadians get a better night's sleep!
| | |
| --- | --- |
| Presented by: | |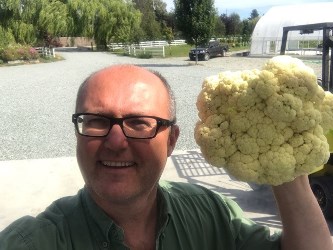 Alex Augustyniak grew up on farm in Ontario, Canada and moved to BC in the 90's. The Gajewski farm established in 1939, lead by his amazing grand mother, Mary Gajewski. At the height of operations the farm had just over 400 acres with various crops, including, 15 acres of tomatoes (under contract with Aylmer's), cash crops, cows, chickens, eggs (farm gate sales), ducks, and rabbits. Over the last 35+ years, Alex has been growing veggies, herbs and prolific weeds throughout Canada, at the home farm in Ontario, Manitowaning, Ontario, Port Moody BC, and in raised beds throughout BC. In 2014, Alex took on the role of GM of West Coast Seeds Ltd. a BC family owned seed company and has lead the efforts to continually help people grow their own food 12 months of the year. Alex is also the Treasurer of All American Selections, an independent seed trial group.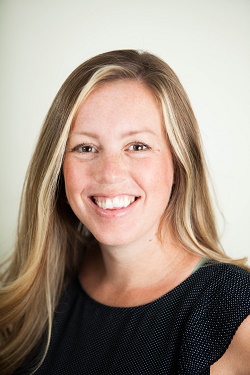 SARA VERWYMEREN
THREE PINES ORGANIZING
Sara Verwymeren, a local entrepreneur and mother of 3, is originally from New York but has been in Winnipeg for just over 7 years. After years of working for an overseas non-profit, she and her husband decided to relocate to Winnipeg to raise their children. Her love of organizing transformed into a career after helping numerous friends and family members declutter their homes. With a BA in Psychology, Sara brings empathy and sensitivity to the process of organizing. She is committed to helping others develop systems of organization that are unique and long-lasting. Whatever the age, culture or situation, Sara's ultimate goal is that each client experiences relief, joy and freedom from their stuff.

threepinesorganizing.com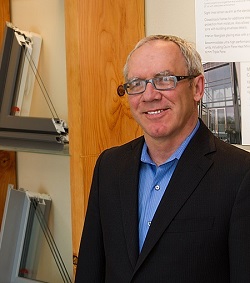 AL DUECK
DUXTON WINDOWS
Al Dueck, Owner and Founder of DUXTON Windows & Doors, has dedicated more than 25 years of his professional life to the window manufacturing industry. Graduating from the University of Manitoba with an MBA, Al has always been particularly passionate about product design and building envelopes. A large portion of his industry background involved leading edge glazing – technological advances offering greater energy efficiency, comfort, and durable warm edge configurations. Al is the founding president of Fenestration Manitoba and is also active within Fenestration Canada.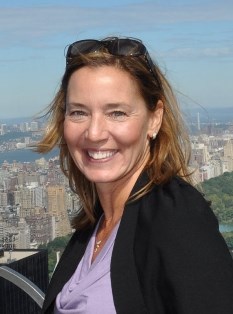 Colleen is a University of Manitoba trained Landscape Professional and Certified Prairie Horticulturist for nearly 20 years. Her designs and advice have appeared in various media platforms including magazines, newspaper, and television. Since 2000, her business has been offering residential, commercial, and public landscape design by utilizing the latest 3D technology. You can see how your landscape project will look even before a shovel hits the ground! She knows how important it is for you to express your personal style and keep within budget. From basic garden advice with an onsite consultation to complete installation, Colleen can create an outdoor space that's right for you and your family, because it's what's on the outside that counts.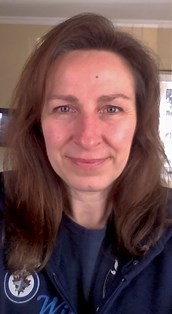 Cathy Shaluk owns and operates Shaluk's Garden Solutions a full-service garden design, restoration and maintenance company specializing in environmentally conscious garden practices that focus on low impact and low maintenance options for residential and commercial properties. For over 25 years she has worked as an environmental/science educator and currently chairs The Monarch Teacher Network of Canada: Manitoba Region program. Cathy provides horticulture workshops and presentations for groups of all ages and is currently an instructor for the Assiniboine Community College's Manitoba Master Gardener Program. She also works with the Manitoba Communities in Bloom Program as their Provincial Coordinator.