We are still confirming our speakers for the show - be sure to check back closer to the show for more updates!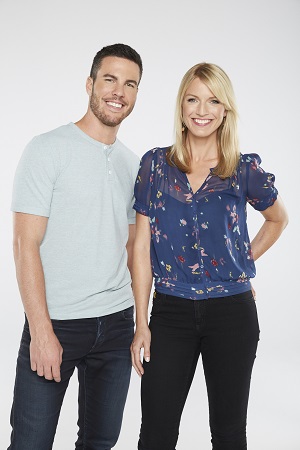 Brian McCourt & Sarah Keenleyside
BACKYARD BUILDS

BRIAN MCCOURT
Brian McCourt is a trusted contractor, design expert, real estate flipper, and television personality. He is best-known as the co-host of HGTV's Backyard Builds: a series dedicated to creating innovative outdoor spaces. Now in its third season, and broadcast internationally, the Canadian Screen Award-nominated series continues to gain popularity by fusing traditional interior renovations with unconventional exterior designs.
A fifth-generation builder, Brian is one of seven siblings – four of which work in real estate and renovation. It is safe to say that it runs in the family! From a young age, Brian felt drawn to real estate. He would watch his parents renovate small-town Victorian homes while refinishing furniture and scoping out flea markets in their free time. By the age of 19, Brian flipped his first property and at 25, he had 9 successful flips under his belt. Today, he boasts 15 years of hands-on renovation and design experience, functioning as a rare designer-contractor blend. In 2010 he opened the eponymous Brian McCourt Designs to help homeowners transform their houses into inspiring custom homes.
A fun-loving self-proclaimed "goofball", Brian is motivated by creating multi-platform content that transcends traditional genres and formats. He can currently be seen on HGTV series Home to Win in addition to regular guest appearances on syndicated lifestyle program Cityline. He has appeared on numerous television and radio stations and is a proud partner of Habitat for Humanity.
He is currently filming a new HGTV series, Big Home Overhaul which premieres spring 2020.
As the founder of Qanūk Interiors Inc., designer Sarah Keenleyside has become recognized for creating unique and creative environments tailored to the individuality of her clients.
Sarah's signature approach to interiors is a result of a multi-disciplinary background in art and design. Beginning with an early interest in fine art, she went on to apply those theories to the designed interior while studying Environmental Design at OCADU. Her varied work experience includes residential and commercial interiors as well as experimenting in graphic and industrial design.
Sarah has lived and travelled extensively abroad which has influenced her eclectic sensibility and fueled her desire to design in a style that is uniquely Canadian. Sarah pulls inspiration from various cultures and design styles, defining what she sees as the "new" Northern voice.
Sarah is married to Juno Award winning musician Justin Rutledge and their first child Jack was born in July.
Sarah co-hosts HGTV Canada's hit show Backyard Builds with season three premiering in 2020. She has been part of the ensemble cast of HGTV's Home to Win for the past three seasons. Sarah is currently filming Big Home Overhaul, a new HGTV series which will air in 2020.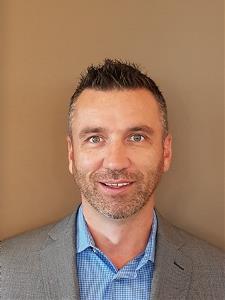 Neil Harding has worked for Sleep Country Canada for the past 18 years. Neil is in charge of home shows, warehouse sales, and product knowledge training nationally. As a highly trained and experienced sleep expert, Neil has helped thousands of Canadians get a better night's sleep!
| | |
| --- | --- |
| Presented by: | |