The Main Stage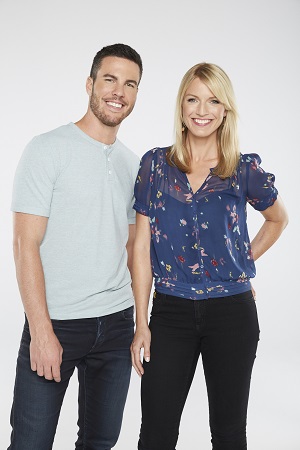 Seeking sweet relief on a home improvement project? Look no further than Canada's most popular designers, gardeners, realtors and home improvement specialists on The Main Stage.
Celebrity presenters including stars of HGTV Canada's Backyard Builds, Brian McCourt and Sarah Keenleyside will join a line-up of local favourites to deliver insight to up your home and garden game in no time flat.
| | |
| --- | --- |
| Presented by: | Flooring Provided by: |
| | |
The Lounge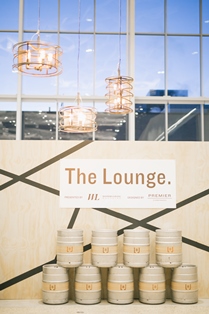 Chill out and treat your taste buds with a stop at the stylish Lounge, where you can sip your favourite cocktail.All you need to do is sit back and relax with drink in hand — you may even be inspired to stay for another round or two!
SHED-FORMATIONS
Is your backyard a downright disaster? Could you use the extra square footage to house an alternate space? Transform your yard with the shed of your dreams. Explore three custom sheds, with three distinct styles, one to suit every home. From a decked out pool house to a marvelous man cave everyone in the family will want to hang out in, or even a home gym, make your backyard the space you and your family actually want and need. Let the Shed-formations begin!
| | | |
| --- | --- | --- |
| Presented by: | Landscaped by: | |
| | | |
The Design Studio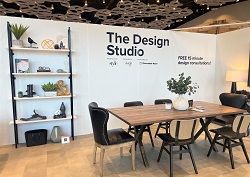 Do you suffer from style paralysis? Are you stumped on how to turn your house into a home? The experts will see you now! Swing by for a free 15 minute consultation at The Design Studio, where industry pros will help you nail down your design style, craft a home makeover plan, and offer tried-and-true design advice.
| | | | |
| --- | --- | --- | --- |
| Presented by: | Sponsored by: | Designed by: | |
| | | | |
Pop-Up Market
Who's in need of a little retail therapy? We're showcasing a selection of the city's emerging makers in a special home show pop-up edition. With one-of-a-kind pieces to take any wardrobe, jewelry box or art collection to whole new heights, shopping local has never been so chic.
Check back later for a full list of who's going to be there!
EXHIBITOR BOOTH
WORKSHOPS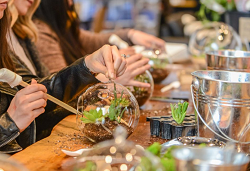 Get hands-on with some of Winnipeg's finest makers, artisans and craftspeople with our vast selection of exciting workshops at the show! sSign up for a workshop and receive a FREE ticket to the Show!
| | | | |
| --- | --- | --- | --- |
| Presented by: | | | |
| Anthologie by Ayoko Design | | | |
SIDECAR BAR
Need a refreshment while walking the show? Stop by and sip on our signature cocktail created just for you! Located near the stage, this insta-worthy travelling bar is the perfect pit-stop before you take in a presentation or two.
Ask a Renovator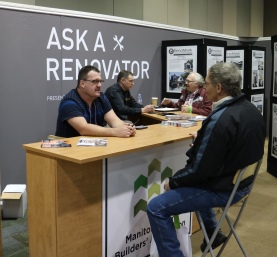 Would-be renovators, rejoice: direct access to the city's top home improvement experts is at your fingertips! Grab your demo plans and blueprints, and drop in for a free consultation at Ask a Renovator. All it takes is 15 minutes - just enough time to avert disaster and start to make dream homes come true.
| | |
| --- | --- |
| Presented by: | |
| | |
HELP DESK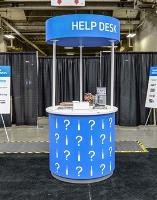 Get the most out of your visit with a trip to booth #716, where you'll get insider tips from staff, there to help you navigate the show and point you in the right direction to tackle all your home improvement tasks. Whether you're stuck with wall-to-wall carpeting or dreaming of blowing out that wall for an airy open-concept space, you'll get all the assistance you need — after all, asking for help is the first step to success!