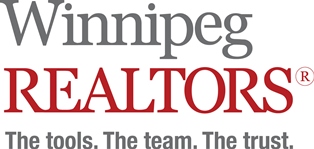 In joining forces to give homeowners the ultimate resource for new ideas, products, solutions, and savings, Winnipeg Realtors and the Winnipeg Home + Garden Show have developed a special program for you.

SAVE $4 ON TICKETS!

The Winnipeg Home + Garden Show attracts over 24,000 guests annually. Featuring today's hottest television personalities, as well as 280+ exhibitors, the Home + Garden Show is a must see event.

This program is a great way to thank your current clients, contact previous ones, or better yet make a new one! The Winnipeg Realtors exclusive rate of $8 per ticket ($13 regular price at the door) offers an affordable way to do so. Meaning, if the client doesn't use the ticket, you will not be charged.

Just follow these FOUR steps:

1. Estimate how many tickets you will need.
Send out an email, give them a call or include the offer in your monthly newsletter telling clients about the new partnership and that you would like to give them tickets to Winnipeg's premiere event for gardening, renovation, and lifestyle.

2. Order your tickets:



Please note that the minimum number of tickets ordered is 6 and you will be required to pay for these up front by credit card. For the remaining tickets you will only be charged when the redeemed tickets have been calculated after the show. The maximum you are allowed to order is 200.

The deadline for ordering tickets is 5pm on Friday, April 10, 2020

3. Contact your clients.
Let them know you have their tickets. Drop them in the mail or off in person, giving you face to face contact! We recommend keeping track of which ticket numbers you give who, as after the show you will be given the exact ticket numbers that came to the show offering you a great follow up.

4. Tickets are redeemed during the show.
Tickets redeemed during the show will be tracked. After the show your credit card will then be charged, only for tickets used. You will receive an emailed copy of tickets redeemed along with your receipt.
You will not be charged for any redeemed tickets until after the event (with the exception of the 6 mandatory tickets). A receipt will be e-mailed to the address you have provided.

Enjoy the show!