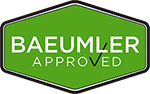 What is Baeumler Approved?

Our goal at Baeumler Approved is to help homeowners connect with contractors, trades and home service providers from all across Canada. We help homeowners know what to look for, seek out and vouch for a history of good service by speaking with previous clients and collaborators. All Baeumler Approved members are required to make a commitment to honesty, integrity, and quality service by signing our code of conduct. If a member is found to broken their commitment, they can be removed from our database.
BaeumlerApproved.ca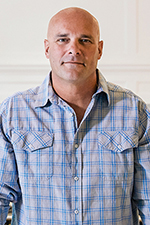 "Fans are always reaching out to me seeking advice on how to select a Contractor, Tradesperson, or Home Service Company. I have established the Baeumler Approved Program to give you the peace of mind of knowing that you are dealing with someone who has a history of quality of service, insurance and professional certifications. We help you take the first steps in selecting who you will trust to help you improve."

- Bryan Baeumler
Contemplate Before you Renovate
By Bryan Baeumler


I am willing to bet that the vast majority of people reading this article are in the process of renovating or changing something about their home. Those that aren't currently working on something are most likely contemplating making changes in the near future. No matter who you are or where you live, there will always be something about your home that you feel could be better. There will also be something that MUST be fixed.

The problem that I run into over and over when speaking with homeowners is the inability, or unwillingness, to prioritize when planning their renovation project. This inability often leads to renovations budgets that go well above the anticipated costs.

Through my years of experience with Baeumler Construction I have learned the secret to keeping things under control. I can guarantee that you will not go over-budget on your next renovation if you are willing to be flexible.

The moment you cut into the drywall your project costs will jump by 20-30%, even more if you live in an older home. We know to expect "the unexpected". So why is it that we never budget for the mold, asbestos, faulty wiring, water damage, or sub-code construction that we will likely find when we look beneath the surface?

You have saved hard, planned your work, and set aside enough to cover the costs of your renovation. You may not have foreseen the issues that have come up, but here you are. You now stand at a cross roads between taking on more debt and making concessions in order to remain on budget. Where do you go? This is where patience, compromise, and priorities come into play.

Most people will do research when contemplating a renovation, this usually entails some television and internet time where we search out the most modern/innovative products and dream up an amazing space filled with the most luxurious finishes and technologies. We want the best, and we want it now. Without interest.

It is nice to dream, but in most cases what's needed is a strong dose of reality. The reason that the majority of renovations projects go over budget is not because of unexpected costs, these are never truly unexpected. It is because of unwillingness to compromise. You can easily stay on budget if you settle for a more affordable set of cupboards or a laminate counter and fix the truly important things. Once this is done, you will be able to upgrade your finishes as time and budget allows.

Force yourself to consider what is truly important, the granite counter or a mold-free, well-insulated wall and ceiling? The true value in a home lies not in the finishes, but in the bones. As time passes, energy costs continue to rise and hit our wallets harder. The house that now costs $150.00 a month to heat could end up costing you five times that soon enough. In five years from now, the granite counters will look great, but if you can't afford the energy bills to heat your home or to put food in your spiffy gas range, the add-ons may not seem as important.

Once you get into those walls and find problems, fix them. Communicate with your contractor and discuss the issues. If you trust the person you are working with and if they are honest they will advise you to fix the issues, not simply cover them up. We encourage our "Baeumler Approved" contractors to communicate openly and honestly with clients and to try to work with the budgets provided. This sometimes means advising a client to cut back in order to deal with real issues. But that is sound advice.

Your home is the most important thing you will ever own and your renovations are some of the most important decisions you will ever make.

Be patient, prioritize, be flexible and in the long run you will not regret your decision.
BRYAN BAEUMLER is host of HGTV's "House of Bryan", "Disaster DIY" and "Leave it to Bryan". He continues to do construction work in Burlington and area with Baeumler Construction. Bryan has also recently launched Baeumler Approved, an association of pre-screened quality contractors, trades and services for homeowners (www.baeumlerapproved.ca).

Looking for more advice and tips before your next home project?