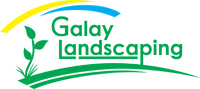 Galay Landscaping has been adding beauty and value to residential and commercial properties since 2003.

Our trained and certified team of landscape professionals have the tools, the passion, and the know how to transform your vision and ideas into reality.

Galay Landscaping has been the recipient of numerous awards from MBNLA (Manitoba Nursery Landscape Association), including the Award of Excellence for quality construction and design.

We have an A+ Better Business Bureau rating, as well as being BBB Torch award finalists for outstanding customer service and satisfaction.

We pride ourselves in a culture built around exceeding our customers expectations, and delivering results.
galaylandscaping.com

For over 70 years, Lacoste Garden Centre has been the premiere garden centre in Winnipeg.

At Lacoste, we pride ourselves on continuously providing our customers with the best service, variety and garden centre experience with each and every visit.

Sitting on six acres of land on St. Mary's Road, Lacoste features six working greenhouses, a huge retail yard and a home and garden decor gift store. We have ample parking available for all of our customers, even during the busiest times of the year.
lacostegardencentre.com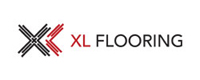 Here at XL Flooring, we are leaders in TIGHT-FIT ™ Luxury Vinyl Plank. Our original line, Drop & Done, was introduced in British Columbia seven years ago, and since then, we have continued to bring innovative new products into Canada and the United States. With products that are designed to meet the needs and tastes of Canadians and Americans Coast-to-Coast, XL Flooring remains the number one choice for TIGHT-FIT ™ Luxury Vinyl Planks.

Using technologically advanced manufacturing plants in Korea, Drop & Done and Flexiplank will not only meet the desired look that Canadians and Americans are looking for, but will be up to the highest standards of quality.
xlflooring.ca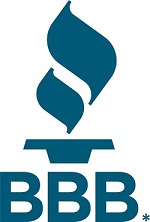 Better Business Bureau (BBB) is a non-profit organization in your community. We focus on helping and educating businesses and consumers. We are the longest serving BBB in Canada, having just celebrated our 90th anniversary. Between 35,000 and 42,000 consumers visit the BBB Manitoba and Northwest Ontario website monthly to research businesses. We provide transparent information about interactions between businesses and consumers which builds trust in the marketplace. Visit BBB.ORG before you buy.
IDESIGN - interiors by Kristin
Kristin Hayward is owner of IDESIGN – Interiors by Kristin. IDESIGN is an award winning design firm awarded " Best for Contemporary Design" 2018 Leading Designers Award and featured in Luxlife Magazine. IDESIGN was established in 2014, by Kristin who has a passion for design and project management. Kristin has a Diploma in Interior Design and a University Commerce Honours Degree; this diverse experience allows her to put an analytical spin on design and enables her to create beautiful, sustainable, and functional spaces while managing projects to ensure they stay on-time and on-budget.
Her unique, edgy and innovative interior design firm provides a turnkey approach for her clients. IDESIGN provides services from initial concept planning and budget to executing all phases of construction.
interiorsidesign.com
Peachy Green Events
The Peachy Green team, with 20+ years of event planning experience, offers exceptional customer service & a friendly relationship while being involved in every aspect of the event from conception to clean-up. They also offer a unique list of ideas & designs, such as having an all in one event location to reduce emissions, having wedding outfits made from organic or recycled material, using jewellery made from local & recycled materials & renting decorations/equipment instead of single-use disposable items whenever possible. Even using seed paper for event stationary or using an event website instead of paper all together & many more eco ideas. They can also recommend local, eco conscious businesses where clients can get these items. This saves on emissions from shipping in items like flowers from South America & can support the local economy while not worrying if a company uses non fair trade or un-ethical practices.
What ever your next events is Peachy Green Events & Rentals looks forward to using their expertise in helping make your next event one of a lifetime!
ANTHOLOGIE BY AYOKO DESIGN
Anthologie by Ayoko Design is a Curated Collection of Local Design, Art, Food, Fashion Handmade Wares in Support of Winnipeg Charities. 100% of net sales profits from the Anthologie books supports Habitat for Humanity, Canadian Mental Health Association, Winnipeg Humane Society, Winnipeg Harvest, Winnipeg Art Gallery, and The Winnipeg Foundation. Ayoko Design is a multidisciplinary design studio providing brand consulting, creative direction, graphic design, website design, printing, interior design and publishing services.
BAREFOOT GARDENER
Barefoot gardener has been creating beautiful floral arrangements and custom outdoor containers that change with the seasons in both residential and commercial settings for over 20 years. Utilizing local Manitoba growers when possible and partnering with other like-minded small business owners, barefoot gardener allows those who share in the love of plants and florals to enjoy artistic designs that reflect both lifestyle and budget.

CNTNR is a real estate tech company that manufactures prefabricated living and work environments out of shipping containers (also known as sea-cans). A sister company to Copperblock Capital Corp., CNTNR specializes in providing modular building solutions to individuals, companies, developers, and municipalities in Canada and the United States.
Forget the blocky aesthetic and floorplan limitations you might traditionally associate with sea-cans: step into one of CNTNR's structures, and you would never guess it was built using upcycled shipping containers. Better yet, CNTNR's sea-can builds are 30% more energy efficient that a traditional stick build, come net zero ready, divert tonnes of steel from the landfill, have high durability, and are cost effective. By prefabricating the building envelope in their Edmonton-based manufacturing facility, CNTNR is able to cut the construction time of a traditionally built home by approximately half.
Whether you are looking to build a 160 square foot garden suite, a 2-bedroom infill home, or a multi-story apartment building, CNTNR has prefabricated modules to fit your varied needs. Find out more at www.cntnr.ca.