Popeye's Supplements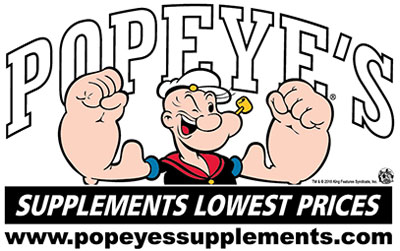 Booth: 1307
666 St.James St., 930 Nairn Ave., 2188 McPhillips St.
1220 St.Mary's Rd., 1600 Kenaston Blvd., 3380 Portage Ave.
Popeye's Supplements is Canada's leader in sports nutrition & health products. We carry the largest selection of products currently available. In Winnipeg we have 6 convenient locations to service the city as well we have a location in Brandon. If you are trying to loose weight, build muscle or just live a healthier lifestyle we have the solutions to help you reach your goals.